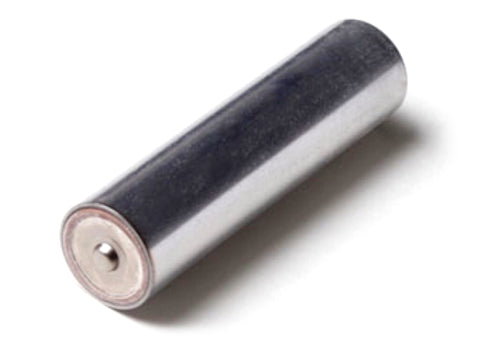 Share This
Silver Supercell 3.6V
Call for quantity discounts! 

The Silver Supercell is a 90 hour lithium single cell CC battery offered and recommended by DCI™ that retails for $175.00. We are able to buy in large volume and pass the savings on to our customers. This is a military grade battery that has been integrated into the HDD field and used for over 20 years.
Compatible with most Digitrak™ & Ditch Witch™ Subsite™ Transmitters
Specs
Open Circuit Voltage (25 C): 3.67 V
Rated Discharge Current: 100 mA
Rated Capacity: 14 AhH
Max Current to Achieve: 100%
Capacity: 200 mA
Cell Diameter (nominal): 25.4 mm (1.00 in.)
Cell Length (nominal): 99.0 mm (3.90 in.)
Cell Weight: 100 g
Lithium Weight: 4.8 g
Self Discharge: 2% per year at 25 C
Operating Temperature: -40 C to +150 C (-40 F to +302 F)
Features:
Primary chemistry (non-rechargeable)
Moderate rate capability
Stainless steel container
Hermetic glass-to-metal sealing
Built to withstand extreme shock and vibration
Wide operating temperature range as low as -40 C and up to +150 C
Low self discharge rate (2% per year at 25 C)
Restricted for transportation (Class 9)
All lithium batteries have an hour rating listed +/- 10 hours. This is due to varying power consumption of different transmitter models. Transmitter batteries safely operate in temperatures -40° - 302°F (-40° - 150°C) and have been tested to withstand shock & vibration while maintaining constant voltage discharge rate. Self-discharge rate of 2% per year at 25°C.
---
We Also Recommend